Recently I have gotten fed up with my shoulder book bag and have been looking around for inspiration for a new book bag. And I have finally found my inspiration in . . . drum roll please. . . Mischa Barton. Big suprise.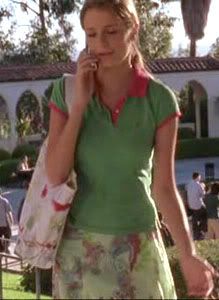 Mischa looked so good and so cool carrying this

Le Sportsac LAMB

tote bag around school and the OC that I have been inspired to find the perfect tote myself. I am just suprised that a tote bag had not previously occured to me. What can be more perfect? It is big, fits everything AND very stylish and feminine. Plus, it can be used for everyday casual wear and is big enough to be carried to the beach or on plane.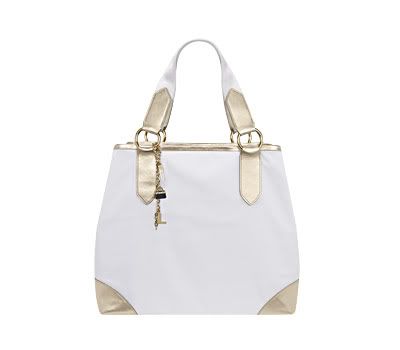 The very first on my list of considerations is this very similar white and gold tote from

Le Sportsac Remix

. I saw it at Bloomies this weekend and tried it on. It looked really good. It matches with everything, it is the right size, its summery and it is very stylish. I am definitely considering it. What do you think of this investment?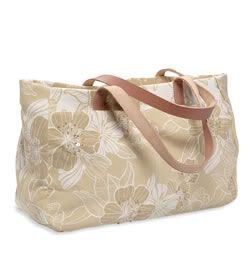 I also rather like this sand floral tote from

American Eagle

. I love the casual shape and the subtle pattern of it. I can defintely see someone wearing it in the summer, esp on the beach.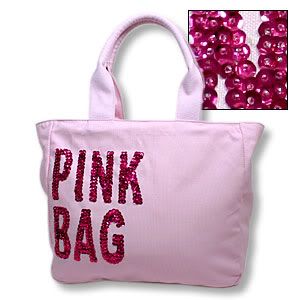 Is this not such a cute tote? I've had my eye on this tote from

Intuition

for quite some time now. The color of it is so versatile, it has a zip, the words are really cute and the fact that they're made with sequinces just adds an extra oomph to the tote.

Ah. . the choices a girl has to make. . .