I was so excited when I read that -*drum rolls* -Kate Moss will be honoured with the Award of Fashion Influence at the Council of Fashion Designers of America's annual ceremony on June 6. *Squeals and cheers for one of my fav style icons* For those who don't know, the CFDA awards are equivilant to fashion Oscars awards.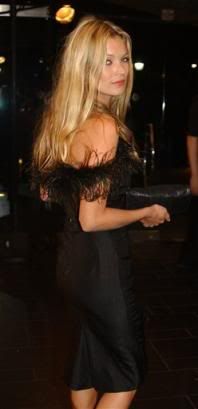 Kate at the Coty 100th Anniversary Party.

Kate attended lunch with selected famous British women by the Queen.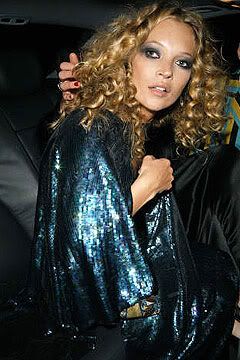 Kate at her 30th birthday party at Claridges, called The Beautiful and The Damned, where guests were asked to dress in the Twenties style.
Kate Moss, who is one of the reasons why this season's trend is

boh

o luxe, and who was just recently voted as
best dresser
by Glamour magazine, is now 31 years old, but it seems her style is not fading as she ages. Also, Kate has been called a muse by many photographers, including the famous Mario Testino and Nick Knight.
So what qualifies her as a 'fashion influence'? Simple answer: Whatever she wears hit high street stores a few weeks after she wears it, and everybody, from normal ppl like us to celebrities and fashion experts can not help but want to copy her look. Kate first used Balenciaga bags years before it became so popular last year. The unknown Austrlian UGGs also became famous after being worn by Kate. Kate, who is the queen of THE cool English crowd, names Sadie Frost and Stella Mc Cartney as her best friends.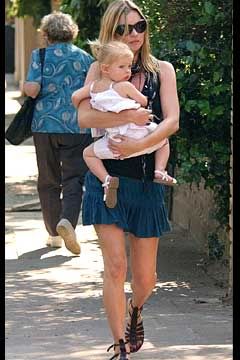 Kate with daughter, Lily.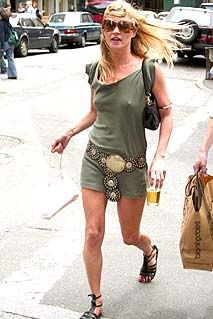 Kate stylishly going to a photoshoot in NYC.
To read the full list of nominees, go to the offical CFDA website.