Being the high tech modern girls that we are, the occasion will inevitably arise when we have to lug around our laptops in public, whether we are going to class or going on a trip or going to work. But that doesn't mean we have to be unfashionable lugging our laptops around in those big ugly (black in my case) laptop bags they come with (or damage them when we put them into our normal bags). And so, aware of our dilema, some innovative bag companies have come up with fashionable lap top bags for our use. . .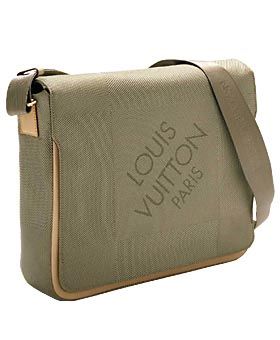 First is (of course) our favourite bag makers of all, Louis Vuitton. This unisex bag is versatile and practically goes with anything. But if you are looking for something more feminine, read on. . .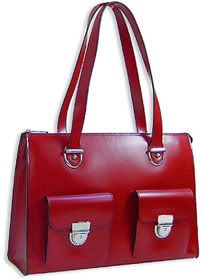 This red Milano Collection Fifth Avenue laptop Tote is perfect. Its feminine and oh-so-classical. There is even space for your mobile phone and ipods with the two extra compartments in the front! Although if your hesistant about the versatility of red, this also comes in black.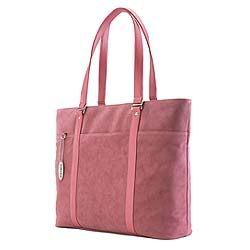 If you don't like leather though, I would go for this Mobile Edge Komen Pink Suede Tote. The color is nice AND it reminds me of Coach. LOL. By the way, I think Coach does produce some pretty laptop totes besides the ugly ones you see on the net. I just haven't been able to find a picture of it on the net.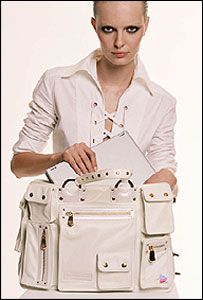 My favourite one of all though has GOT to be this gorgeous bag that comes in white, fushcia and black designed by Julien MacDonald (the designer of Givenchy). This one has got even more tiny compartments for your gadgets and makeup, plus it looks just look those ever so gorgeous Balenciaga bags that MK&A likes to carry around so much.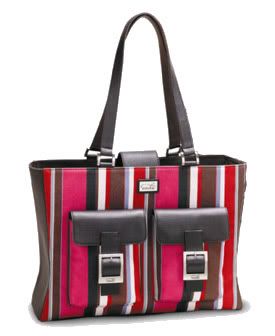 But if you are looking for something more funky and exciting, then this Anika carry all bag is perfect. The multicolored stripes add color and life to any outfit.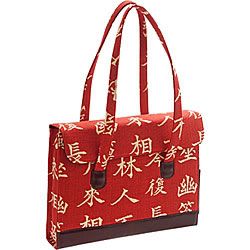 Or you can try out this eastern influenced laptop bag by Steve. The oriental look is claimed to be "the thing" by fashion magazines every other month.